mar. 03.11.2020 09:30 - 11:30 Uhr
VDMA Market-TALK Oil Gas Petrochem Russia (LANGUAGE: GERMAN) - online meeting for ProcessTech Manufacturers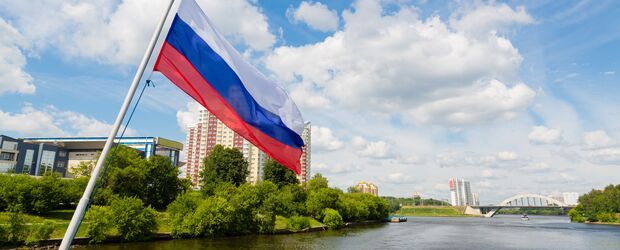 3.11:2020, 9:30 to 11:30. Meeting with limited number of participants! Language: ENGLISH Format: virtual GOTO meeting, participants will receive link after registration.
On 24 and 25.11.2020 the next sales managers meeting Oil Gas Petrochemical should take place in Frankfurt. Due to the COVID19 pandemic we unfortunately had to cancel the meeting. The VDMA sales managers' meeting lives above all from the exchange between the participants about the current market development.
The interesting topics will remain with us, which is why we are now organising several alternative online
VDMA Market-TALKS Oil Gas Petrochem
on
regional
or
user-specific
Markets.
On 3.11.2020, 9:30 - 11:30 CET we offer the following virtual appointment in German:
VDMA Market-TALK Oil Gas Petrochem Russia (Language: GERMAN!)
Procedure:
- Welcome by VDMA
- Brief report on the current situation in Russia, Sven Flasshoff, VDMA Russia
- Current export trends, Monika Hollacher, VDMA Foreign Trade Association
- Brief assessment of market situation, All participants
- Concluding remarks
Moderation: Ragnar Strauch, VDMA Process Technology Forum
In order to maintain the character of a VDMA meeting where we exchange different views among each other, we will limit the number of participants to about 20. All participants will have their say. Participants will be asked to give a 3' short statement on the market situation from their point of view. We ask for your understanding that only one participant per company will be admitted. Attendence is for VDMA members only and selected guests from the industry sector acording availability. Interested guest may contact us.
More dates
5.11.2020, 9:30 - 11:30 CET: VDMA Virtual Oil Gas Petrochemical Market Experts Meeting RUSSIA (ENGLISH)
25.11.2020, 9:00 - 10:30 CET: VDMA Virtual Oil Gas Petrochem Market Experts Meeting GCC / MENA (ENGLISH)

Further dates in D-A-CH, Latin America, China, LNG and hydrogen in preparation
Contact
Ragnar Strauch (
ragnar.strauch@vdma.org
, Tel. +49/69/66031393)
Monika Hollacher (
monika.hollacher@vdma.org
; Tel. +49/69/6603-1448)
Sven Falsshoff (
sven.flasshoff@vdma.ru
; Tel.
+7/919/108 97 32)
Inga Kelkenberg (
inga.kelkenberg@vdma.org
; Tel. +49/69/6603-1549)
Ulrike Mätje (
ulrike.maetje@vdma.org
; Tel. +49/69/6603-1296)
Jetzt anmelden!
Sie sind für diese Veranstaltung noch nicht angemeldet.